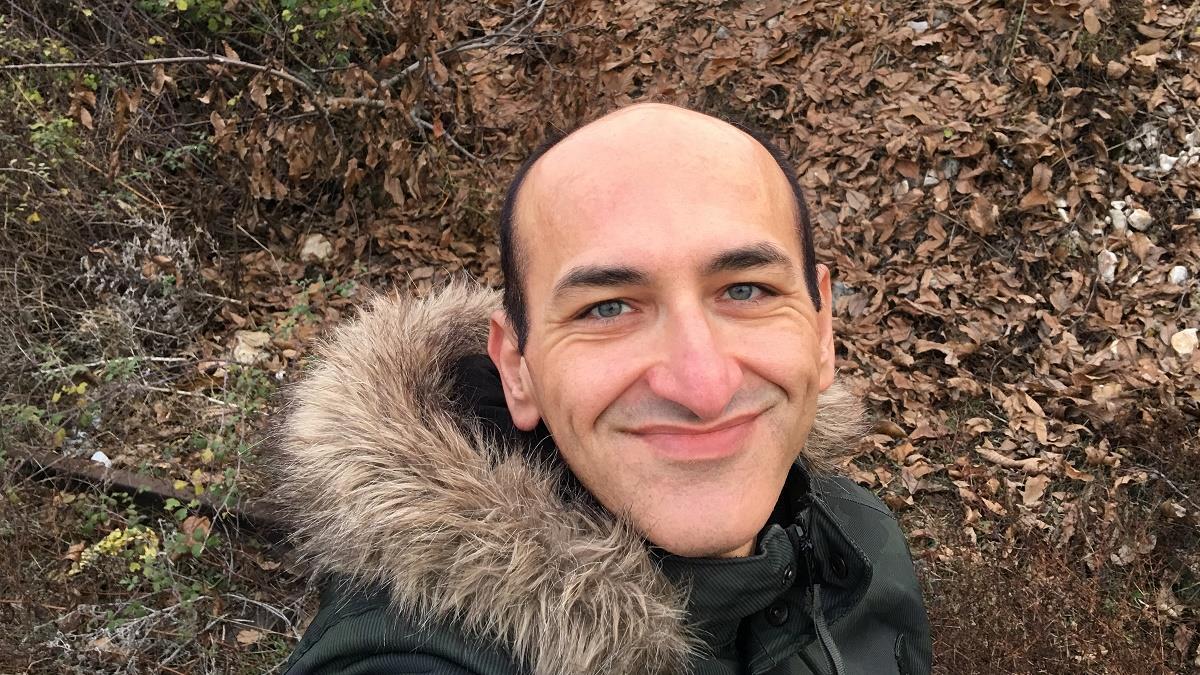 Dimitri Kechagias
Dimitri Kechagias holds BA(Hons) in Media Studies from UEL and Masters of Arts in Media & Communications from Goldsmiths College, University of London.
He started his PhD in Communications Studies at the University of Leeds on the subject of Electronic Music Journalism in the Digital Age. He has successfully completed two years study in Journalism Workshop in Athens, Greece.
In his varied career within the media industry, Dimitri has worked as journalist in local media in West Macedonia region of Greece including local newspapers, magazines, radio stations such as Diva 91.6, Viva FM, NRG Radio, Alpha Radio, West Radio.
Dimitri hosted a variety of radio shows including breakfast shows, Greek music specialist radio shows and most importantly electronic music shows with huge following and great success. On local TV stations such as West Channel and Top Channel, he was the presenter and producer of his own youth oriented TV magazine called Flux TV that included variety of features including interviews with international DJs such as Paul van Dyk, Marco V, to name just a few.
Dimitri has had the pleasure of working as a part-time lecturer and teaching assistant in various higher education institutions in Greece including the Department of Mass Media and Journalism in Aristotel University in Thessaloniki, T.E.I of Western Macedonia in Kastoria, North College in Thessaloniki etc. and shared his knowledge and passion about the Media Industry with many gifted and talented students, the majority of whom already have great career in the Greek media industry.
Dimitri's greatest passion was always the music industry and he took the decision to specialise in the coverage of the international music Industry, and more specifically the electronic music scene, and its very exciting and creative culture that has evolved around it through the years.
He has conducted interviews with a wide variety of music artists and DJs and his work can be viewed in the official Flux BPM Online YouTube YouTube channel.
He had the opportunity to receive press accreditation and cover important music festivals such as Tomorrowland in Belgium (more than 3 years), Creamfields in UK (2 years), Amsterdam Dance Event in Amsterdam (7 years), Nature One in Germany (4 years), Brighton Music Conference in UK, Trance Energy and ASOT in Utrecht, Dance Valley in Amsterdam, Digital Society in Leeds and many more.
He is the creator, administrator and main contributor for Flux BPM Online, Electronic Music Culture Magazine which covers the electronic music culture with mainly exclusive reviews, interviews, events reports and features about albums & compilations.
Currently on 1mix Radio he is the DJ & producer of 3 very original radio shows; Flux Bpm On The Move with Trance and Progressive tracks which is streamed every Wednesday from 13.00-15.00 UK and on repeat Thursday 08.00-10.00 UK. The show is supported by top Trance record labels including Armada, ASOT, Anjunabeats, Abora Recordings, Black Hole Recordings, Discover, Euphonic, Entrancing, FSOE, Subculture, Trance Allstars and many more.
Flux House Anthems Only with fantastic deep, electro, future, big room, vocal and progressive house sounds is streamed every Wednesday from 15.00-17.00 UK and Saturday early morning from 02.00-04.00 UK for the perfect after party experience. It includes material from mainstream record labels like Universal, Warner, Sony and well known underground record labels like Anjunadeep, Blu Fin, Kontor Records, Spinnin, Sirup, WePlay, to name just a few. Plus promos from major promo agencies like DJ Propaganda, Power Promotions, Music Promo Italy and many others.
Finally Dimitri has started a monthly radio show called Trance Anthology with eternal and unforgetable Trance classics which is streamed the last Saturday of each month in the EDM stream from 18.00-02.00 UK.
The majority of the past shows can be accessed again and again on the Mixcloud page.
If you wish to send any promo material to feature on my shows please use the link below.
You are encouraged to use Shazam application during the shows to find out the tracks played and share it with your loved ones.
Dimitri wishes to say big thanks to Paul and the whole 1mix radio team for being so generous and supportive in hosting his radio shows.
If you wish to send me your promo to play in my show please email me This email address is being protected from spambots. You need JavaScript enabled to view it.