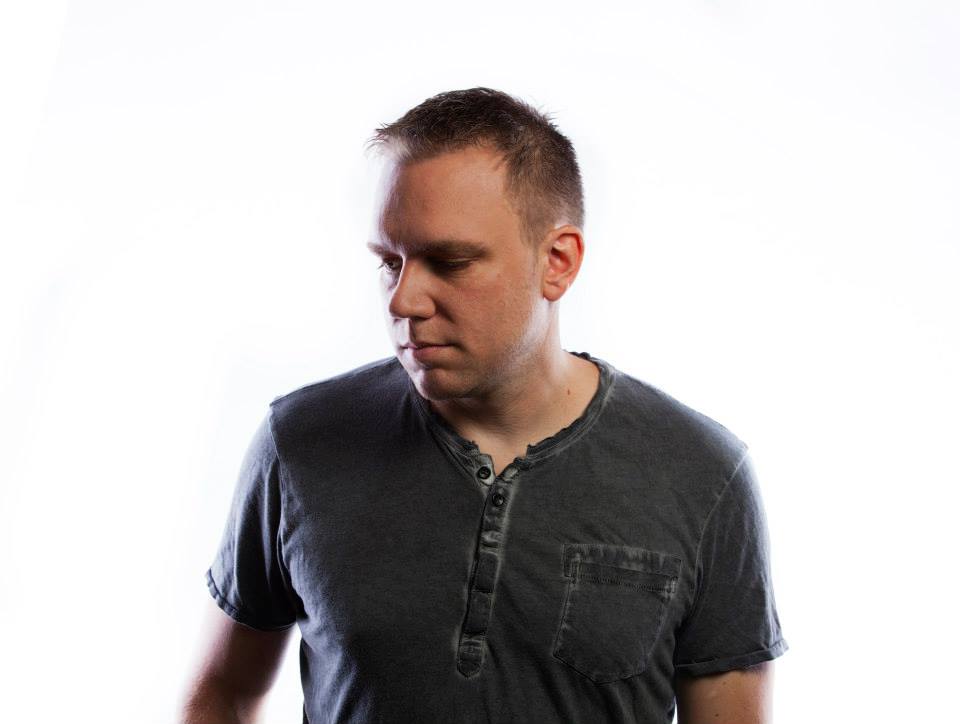 Bissen
Storming the scene almost a decade ago with the now classics "Exhale" and "Quicksand," Bissen has, as a dance music artist and producer, had over a hundred original and remix releases since. These records have been released on some of the biggest, most desired and well-respected labels in the industry, including many of the major label imprints. Always in pursuit of a fist-pumping, "all systems go" attitude, Bissen's sound exhibits an effective blend of tough, energetic beats and grooves, coupled with extremely memorable, big melodic riffs and hooks–proper huge tunes for dancefloors, not armchairs, that have lasting impacts on clubgoers and DJs alike.
Bissen creates one club banger after another, from his remix of the Black Eyed Peas #1 song "I Gotta Feeling", which was one of Ibiza's summer anthems of 2009 and received extensive UK BBC Radio1 play, to 2011's "2nite U R Perfect", which was one of the year's most memorable club songs, being featured on German and US FM radio, as well as on DMX, reaching millions of shoppers every day; to 2016's remix of The Chainsmoker's "Don't Let Me Down", which got extensive club and US terrestrial radio play, especially on New York's 103.5 WKTU.
2011 saw Bissen start up his project "Exostate" with singer Jeza for Enhanced Recordings, 2 out of 3 singles released so far reaching the Beatport Top 10.
In late 2012, along with long-term collaborator Victor Dinaire, Bissen embarked on doing remixes for major artists and labels, starting with the French art rock band M83's "Steve McQueen", received to much critical acclaim, as well as Major Lazer and Flux Pavilion's "Jah No Partial", which went top 25 on the Billboard club charts. With a remix in 2014 for Bingo Players' "Knock You Out" the duo helped propel the release to #1 on the Billboard Club charts, scoring their first #1 record on that chart. Dinaire and Bissen have since lent their hands to dozens of remixes, helping releases chart in the top 10 of the Billboard Club Play Charts numerous times since 2014, with 5 additional #1s so far. In 2016, Dinaire+Bissen remixed Ruth B "Lost Boy", which went into summer-long regular rotation on terrestrial US radio, including WAPE Jacksonville and KKHH Houston.
In 2015, alongside Victor Dinaire, Bissen scored the documentary "Glory Daze: The Life and Times of Michael Alig", which documents the heyday of New York clubbing in the 90s. The soundtrack is an authentic representation of the classic New York club sound of the mid 1990s. The movie saw a North American release in 2016 and can currently be viewed on all major streaming portals as well as on Netflix.
In 2016 Bissen started working closely with renowned DJ Tony Moran. Their collaborative effort has spawned over 2 dozen works, including many original records for Moran, as well as joining together for a few remixes. Bissen eventually produced and co-produced over half of Moran's latest double-sided album "Mood Swings." The two updated a cover version of the 90's Lighthouse Family "High" as a charity song for the 2016 Orlando club shooting massacre victim's families.
As a DJ, Bissen delivers his no-nonsense approach with exciting and uplifting sets. He boasts over a decade of spinning experience, beginning in college, and continuing in New York, where, for years he djayed at loft parties, which he helped organize. Since 2011, Bissen has seen his international DJ career soar, playing in the UK, Germany and Canada, as well as filling clubs all over the US, including Los Angeles (Circus), San Diego (Hard Rock), Philadelphia (Rumor), Orange County (Sutra) and of course New York, where he currently plays about once a month– from big rooms such as Pacha and Webster Hall, to more intimate venues, where he can experiment with and debut new tracks.
In September 2012 Bissen celebrated the 100th episode of his radioshow and podcast "TranceAtlantic" live at the National Underground in New York. The 8-hour event was broadcast live on ETN.fm. TranceAtlantic is well past its 300th episode now, and is currently broadcast weekly on iHeartRadio, ETN.fm, 1Mix Radio, Party 103, Interference Radio and Party 107, with more syndications forthcoming.
A full-time music professional, Bissen has written and collaborated on close to two thousand pieces of music and projects in his decade-long music career. Bissen got his start in the music business when he moved to New York City to work as a composer and engineer in the music for advertising industry. He formed his own music production and licensing company MetaTechnik soon after, which now boasts two offices in New York and Los Angeles. At MetaTechnik, Bissen has produced award-winning music for over 150 major national and international television shows and commercials. Due to this fact, his work is heard by tens of millions of people every week.
By staying focused and consistently enhancing his sound and music, Bissen continues to carve his very own niche, with his versatility and far-reaching talents now penetrating almost all facets of the music industry, and growing every day.