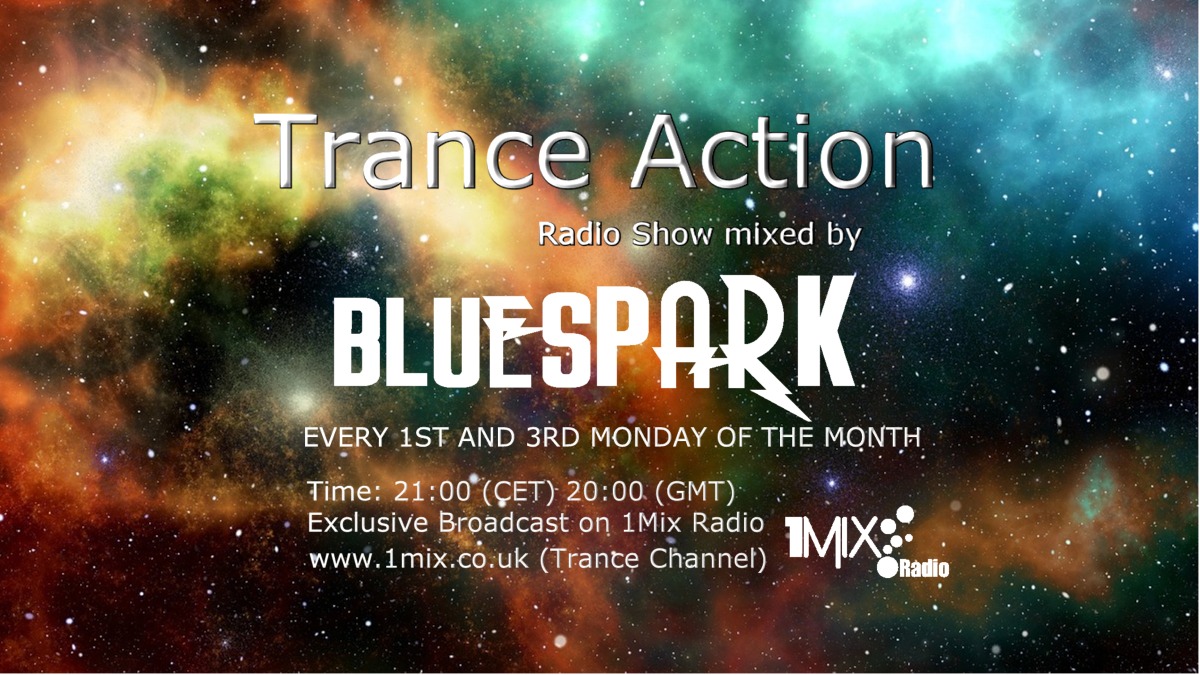 Bluespark
Salvatore, alias DJ Bluespark was Born in 1981. Grew up in Grugliasco, small town on the outskirts, he started to join to dance music when he was 13, and for which begins to feel a real passion.

Other than this, in 1995 he discovered the scene of progressive, musical genre in Italy contained trance and techno music in a single way. Especially he was attracted to trance music, electronic sound from the 80s, composed by fast and acid sounds often with harmonic melodies.
Since 2007 Bluespark is the main member of Trance Evolution's forum and crew, the only radio show on air on an Italian network (m2o), managed by Andrea Mazza. In June of 2008 Bluespark start to conduct his own weekly radio show called "Trance Action", a selection of Trance music with new tracks and past following his style.

Since then, every month it's become also a Podcast available every Monday, and actually on air on 1mix radio where he is resident DJ. Then by July 2012, Bluespark became one of the 5 resident Dj's of W SESSION WORLDWIDE, A very famous radio show (headed by the Dj Producer and CEO of I.M.RTD radio worldwide "Dj Ives M"), with his gig once a month. The Radio Show is broadcast on many famous trance radio stations on the planet.
As a Live DJ he also played in different and important events in Italy, events such as Trance Gate , Midnight Sun Connection and with Tentraprogr Staff, Trance Side Night, and abroad in the Netherlands, Croatia, Switzerland and France. By the summer of 2012 Bluespark began producing his own music and he released his first track with the Italian German "Frank Oktober", named "Road To Summer Moon",and followed this with his official first "solo" tune called "Ignea Tenebris".

Now Bluespark is working on new release, and on a new project with his friend "Dream State", purely energetic, euphoric trance and Chillout productions, signing some of these new collaborations to 'Afterworld Recordings' and 'Above The World Recordings', a long with other labels.

We welcome Bluespark to Afterworld Recordings & Above The World Recordings.