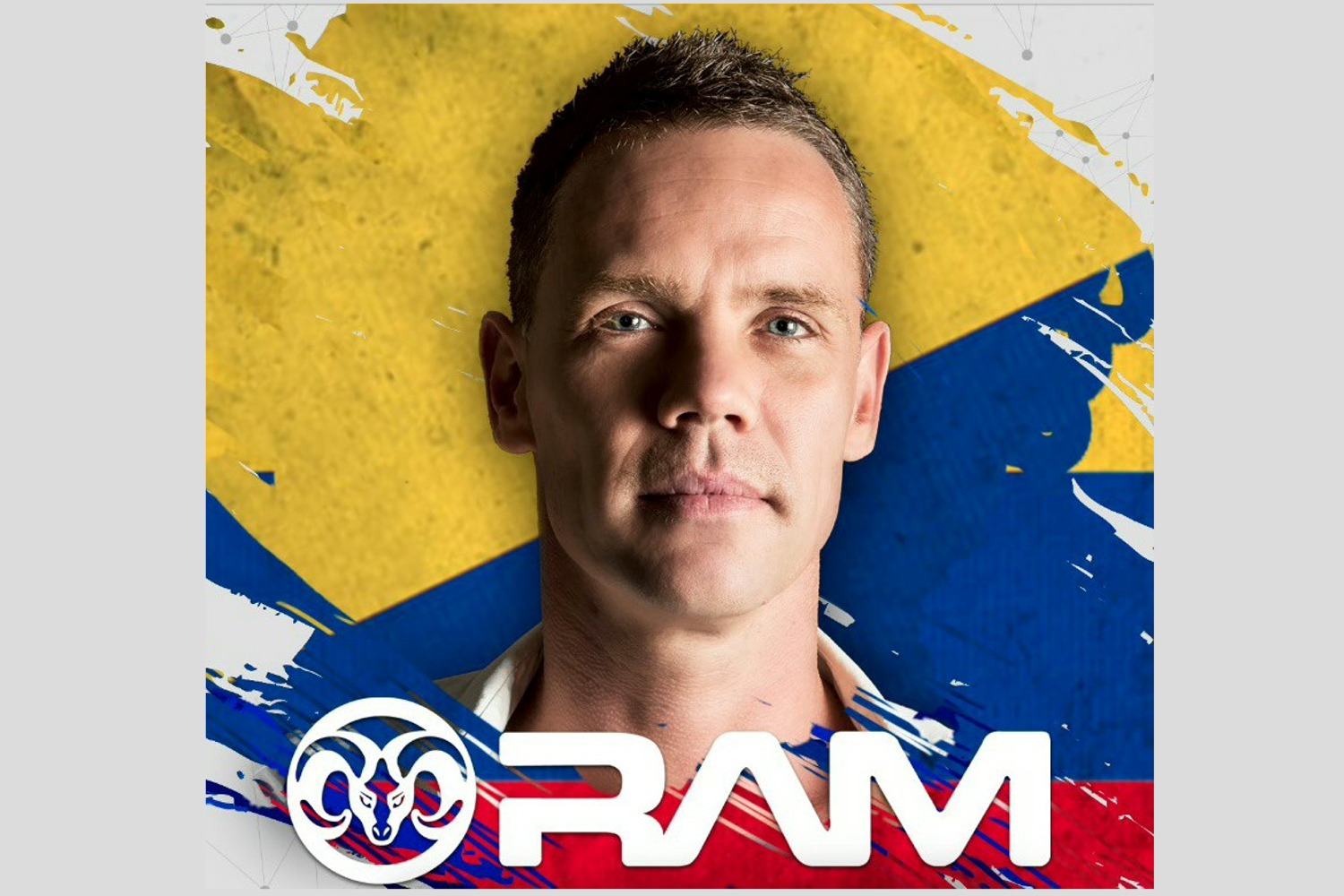 Ram
Starting off his solo career in 2009, RAM immediately hit the jackpot with the most talked about track of that year "RAMsterdam". Supported by all the major trance DJ's, it became the Tune of the Year on ASOT and it was pronounced "best track of the year" by Armin van Buuren.
The biggest track from RAM since "RAMsterdam" however saw the light in October 2013, but the reason for it to be written was a very sad one. The loss of his beloved wife Amelia was the reason for this track, "RAMelia", to be in collaboration with vocalist Susana. That won lots of awards world wide and with 8 consecutive plays on A State of Trance, voted Future Favorite with a staggering 61, 9% of the votes (Most votes ever @ ASOT and Armin already calling "RAMelia" an all-time favorite, "RAMelia" eventually was voted No.2 in the Tune of the Year on ASOT 2013.
With continious support from all big DJ's like Armin van Buuren, Ferry Corsten, Markus Schulz , Paul van Dyk, Aly & Fila and many more, and releasing on all big labels as WAO138 – FSOE – Black Hole, and of course , his own labels 'Grotesque' this year. RAM is on the rise with his unique RAM sound.

With Continuous top 5 tracks last year on beatport and two number one tracks RAM ft Stine Grove- Forever and a Day & Mark Sherry & RAM – Nordic Nights, 27 top 10 tracks on Beat Port in the last 5 years, with where four number one, and eighteen top five.. A pretty solid discography!!
With a lot of new things to come, new tracks in the "RAM" series, just had RAMexico (WAO138) with another huge ASOT support of 5 times which got to the top 3 o beatport. And follow up RAMbassador coming this summer on WAO138. But also collabs with Reorder, Arctic Moon ft Stine Grove, Roger Shah ft Natalie Gioia, Richard Durand new track with Susana, but also remixing some huge classics such as Tiesto – Elements of Life, Derb – Derbus , Age of Love & Delirium – Silence and even much more coming..
The Grotesque brand is also rising very fast with their popular events in the NL where they run events from 1,000 to 3,500 in the Grotesque Indoor Festival, 300 December 2017 but also hosting Europe's biggest trance festival; Electronic Family. Grotesque is starting an international club tour with the label nights.
The labels also continues scoring high in the top 20 & top 10 on Beartport , with huge support from all big name DJs, and being named as the fastest rising trance label with it's typical sound.
"Nocturnal Animals" is an all new, fresh and forward-thinking brand to hit the music scene. This new platform is a creation by Dutch artist RAM, who brings 25 years of experience alongside the assembled knowledge from his previous label work and improves it with a necessary professional touch. Missioned to create a 360 platform that is set to be both original and advanced in a fast evolving music industry.
Our intentions and ambitions have become bigger, better and more diverse than ever before. Providing a 360 platform signifies an all-inclusive music service with record label, label club nights, publishing, radio show, artist profile & social media building, a vocalist services and last but not least upcoming talent management. We want to give our artists our full support so they can do what they do best - make top quality trance music for you!
Go to our website nocturnal-animalsmusic.com and subscribe to get the latest info and to also be in with a chance of winning free tickets, merchandise and the possibility to hang out with our artists.
You might also like
1

2

3

4

5

6

7

8

9

10

11

12