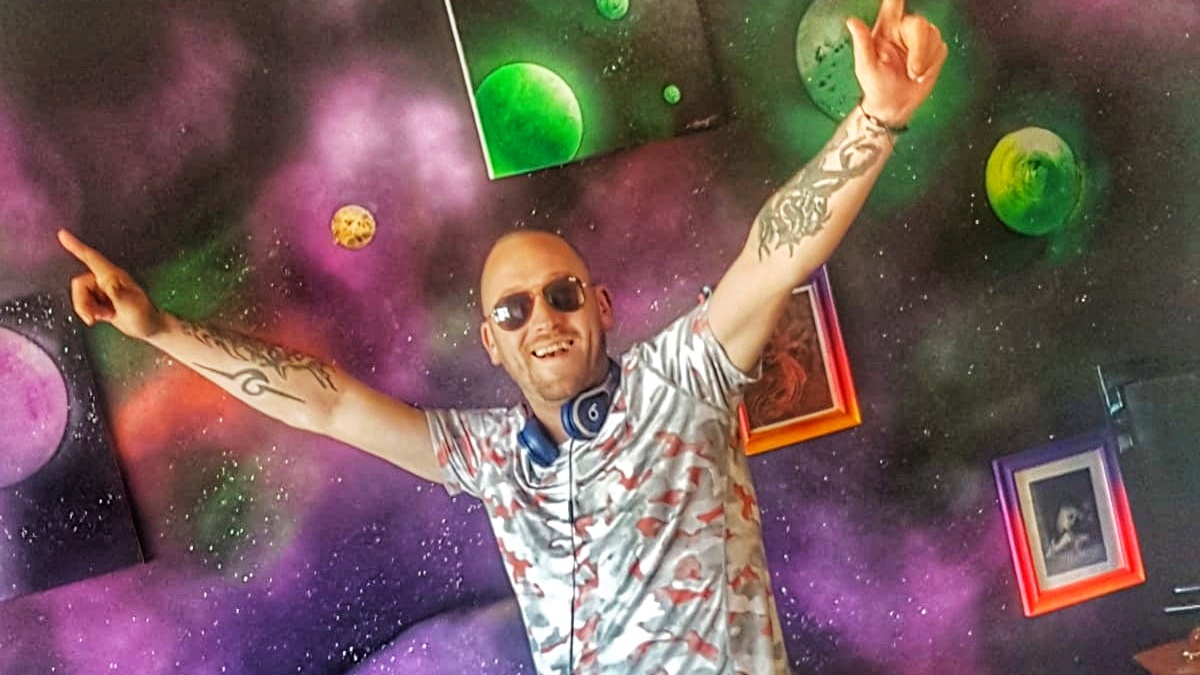 Daniel Trotter
Daniel Trotter was born in England in the 80's. At the age of 15 he started mixing music with two tape decks on a stack up system, cutting and chopping sections out of tracks and mixing them all together. After playing around for sometime he decided it was a good idea to buy some turntables. These turntables didn't even have pitch control on them, but it was his first set of vinyl decks.
As time went by he upgraded to a set of KAM belt drive turntables with pitch control. This is where mixing really started to happen because now he could pitch up the tracks and start learning beatmatching proper.
His main style of music was happy hardcore and his favourite DJs where 'Brisk' and 'SY' mainly 'SY' for his scratching, so he started to learn how to scratch.
As time passed he managed to afford a set of SL1210's which was the best day of his life, finally a set of direct drive turntables. This is where he learnt how to mix music the right way, and spent many years using them to adapt his style on mixing.
Daniel Trotter has spent many years just chilling out spinning tracks for his own personal listening and friends, and he decided it was time to get some of his work out there for people to check out and listen to.